Blog
Taking a Step in Purpose
Posted on 12/6/2015
Share:
I would like this day to have some real, deeper meaning.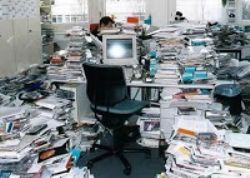 Today's To-Do List includes business work, laundry, errands, household chores, and some phone calls - nothing terribly important in the grand scheme of life.

I'd like this day to have a sense of purpose; not be a litany of petty efforts of cleaning and folding and cooking and typing and talking.

Don't get me wrong. I know that I should be doing all of my doings as unto God, and not to man. And I know that by doing these things unto God, they become an act of worship and therefor are powerful, life-changing activities. I know this.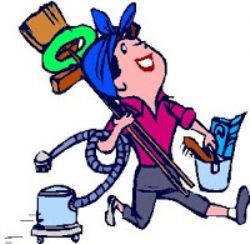 I know that I could go through all of these activities while praying and singing; the way that Matilda Kipfer does. (If you haven't met Matilda, my next door-neighbor and inspirational hero, then I am truly sorry. She is over 80 years old, a champion of the faith, and full of energy and life. She prays over the food she cooks, the beds she makes, the floors she cleans. And when you walk into her home, you can FEEL it.) I know that I could do this too. I'd feel a bit silly at first, but I'd warm up to it, and you'd find me singing warrior type songs while I folded my son's shirts, and commanding calling and blessing into my daughter's pillow.

There's great purpose in that. I know this.

And yet...

Today I woke up wanting even greater than hidden, behind-the-scenes purpose. I want this day to count for something. Something tangible. Something more.

But my To-Do list is a valid and needed thing, and I can't get around that these things really do need to be done. Today. My floors are filthy. My refrigerator is empty. My clients have deadlines. My garbage service only comes once a week. These things can't wait. And none of them are filled with purpose.

Several weeks ago, a dear friend of mine shared a powerful sermon at church. He talked about the incredible truth that God wants to do things THROUGH us to build His kingdom, and that while our lives should be all about God, God's heart is all about US. We have a greater calling, a greater purpose, than just stumbling through our lives trying to turn our activities into something that will please Him. God has a PURPOSE for us, and He greatly desires that we take a step forward into it.

That sermon has been echoing around in my heart now, relentlessly, and today it just won't let me go. Today MUST be a purpose-achieving day. I can't have another normal day. The Spirit of God that lives in me just won't allow it.

So I am committing this day to His purpose. I am praying that He will reveal it to me. I am praying that as I continue forward in my boring, tedious chores, He will intervene. There is a REASON that I awoke feeling less than satisfied. There is a REASON that I awoke craving purpose and meaning. And He will reveal it to me.

Pray for me, will you?

And perhaps you'd like to join me in this COMMITMENT TO PURPOSE today. Let's look for it as we proceed through our work and chores and schedules. Let's seek it out and find it. Let's listen to His still, small voice as He tells us where He is to be found.

And then let's meet back here and write about the PURPOSE that we achieved today for His kingdom, and we'll share about it and encourage one-another.

Are you with me?